The perfect place to relax in lucca
These mansions were built in Lucca, in its oldest village, very close to the historic city walls: an ideal starting point to discover the artistic treasures of Tuscany! Your explorations will take you to internationally recognized art and cultural centers as well as through beautiful rolling hills, villages and vineyards. These explorations will evoke excitement, curiosity and moments for relaxation and reflection. TheLe Dimore buildingis characterized by a warm elegance and offers four different types of avant-gard accommodations, suitable for every need : from the family holiday to the business trip, our suites and apartments will make your sojourn pleasant andunforgettable!
Three hundred meters from Lucca's historical center, three kilometres from the train station and four kilometres from the highway exit Lucca Est, the location is ideally situated for all of your logistical needs.
The residence offers private and safe parking on site.
During the day, there are many possibilities that are easily accessible from Le Dimore del Borgo. For example the most beautiful Tuscan cities :Florence, Pisa, Siena…..along with the seashore and the Apennine Mountains.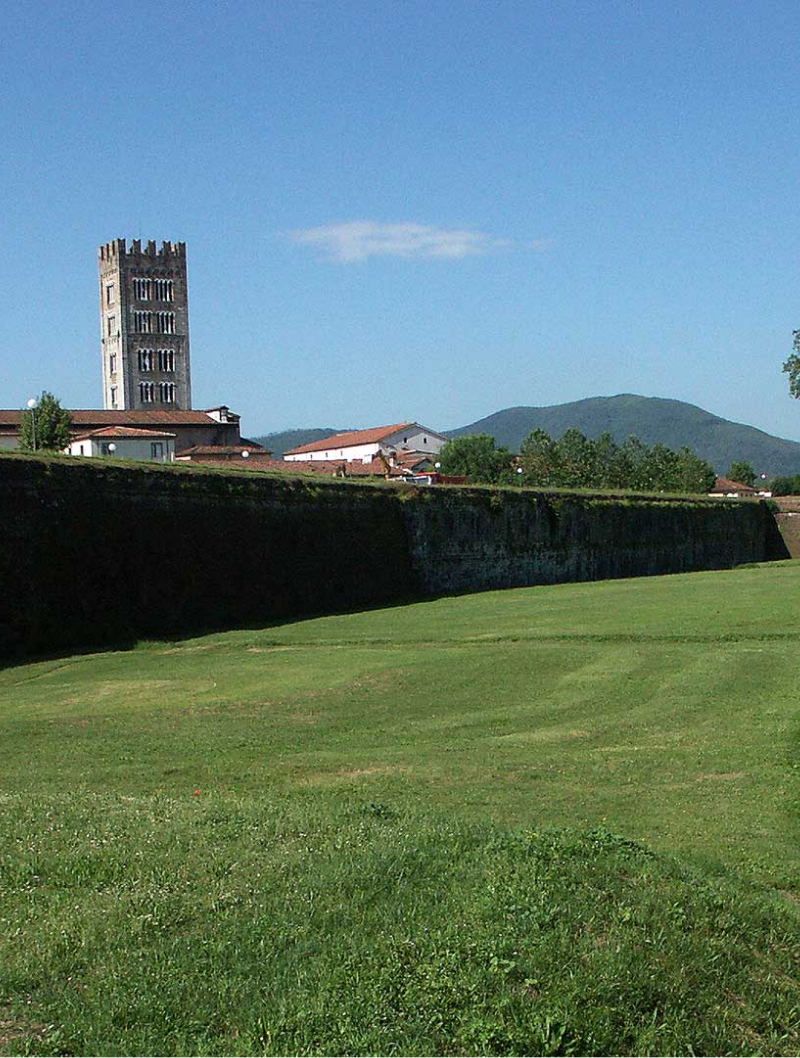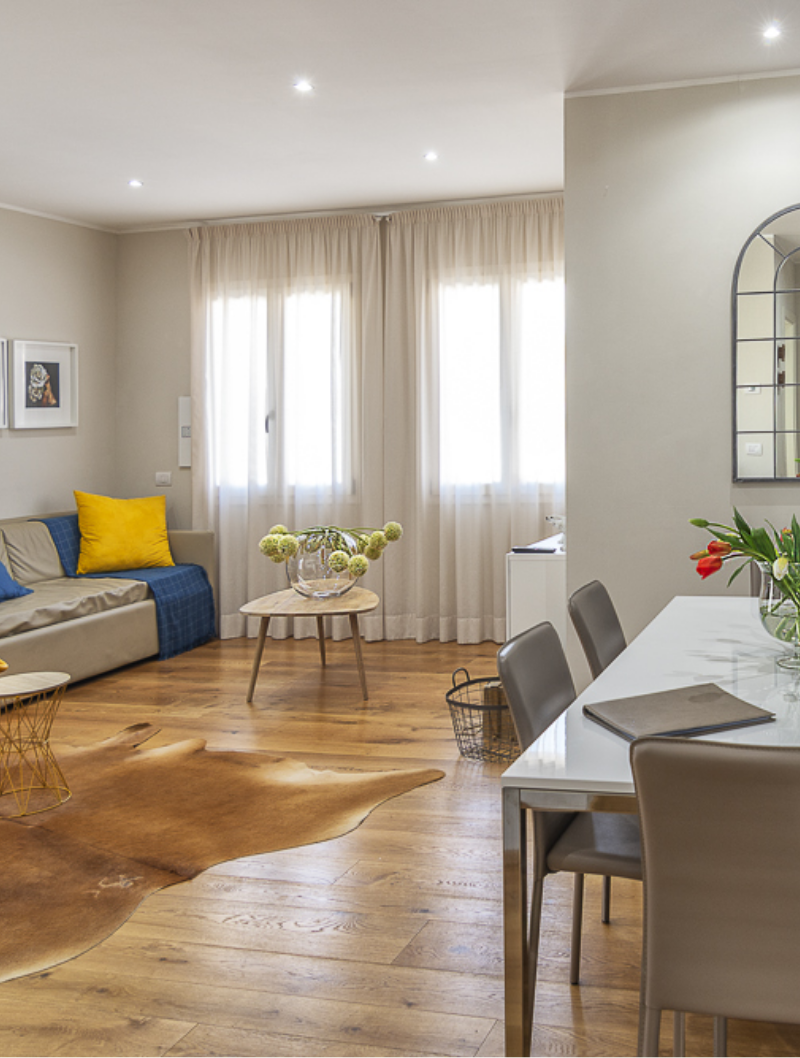 The modern suites are new and comfortable with soft and soothing colors that will offer you a unique experience of"Italian Contemporary Lifestyle".
The apartments feature warm honey colors with parquet flooring. All units have air conditioning, underfloor heating, controlled mechanical ventilation, motorized dampers, flat screen TV, satellite, free Wi Fi and equipped kitchens.
The unique controlled mechanical ventilation system allows air to be recirculated with air constantly being filtering for fine dust, pollen and pollutants: creating a healthy environment to make your stay as pleasant as possible.
Each room is soundproof to make your room quiet and free from any outside elements.
You can satisfy your dining desires a kitchens equipped with induction hob, microwave ovens, and coffee machines. You can also spoil yourself with the in-room breakfast service and the variety of drinks inside the minibar of the fridge.
Ideal for families, groups of friends, couples of all ages or individuals, our apartments are the crowning of a perfect trip.
The building is composed by nine suites of different type: studio flats, two-room apartments , a three-room apartment and a four-room apartment equipped with every comfort.
The neoclassical building has been renovated in 2016/2017 and upgraded in Energy Efficiency A4, with all the most modern comforts, decorated with a sophisticated design.
The structure stands on three floors, with a fourth level basement where there is the garage for our guests. Parking spaces can be outdoor or indoor, based upon guest's request.
All floors are connected by an elevator All rooms are soundproof, because it is important for the quality of your stay. The insulation is acoustic and thermal, in fact the whole building was covered with an outer coat that, with the controlled mechanical ventilation system, ensures a constant optimal temperature inside.
There are large windows and spacious balconies, distributed between the first and second floor.